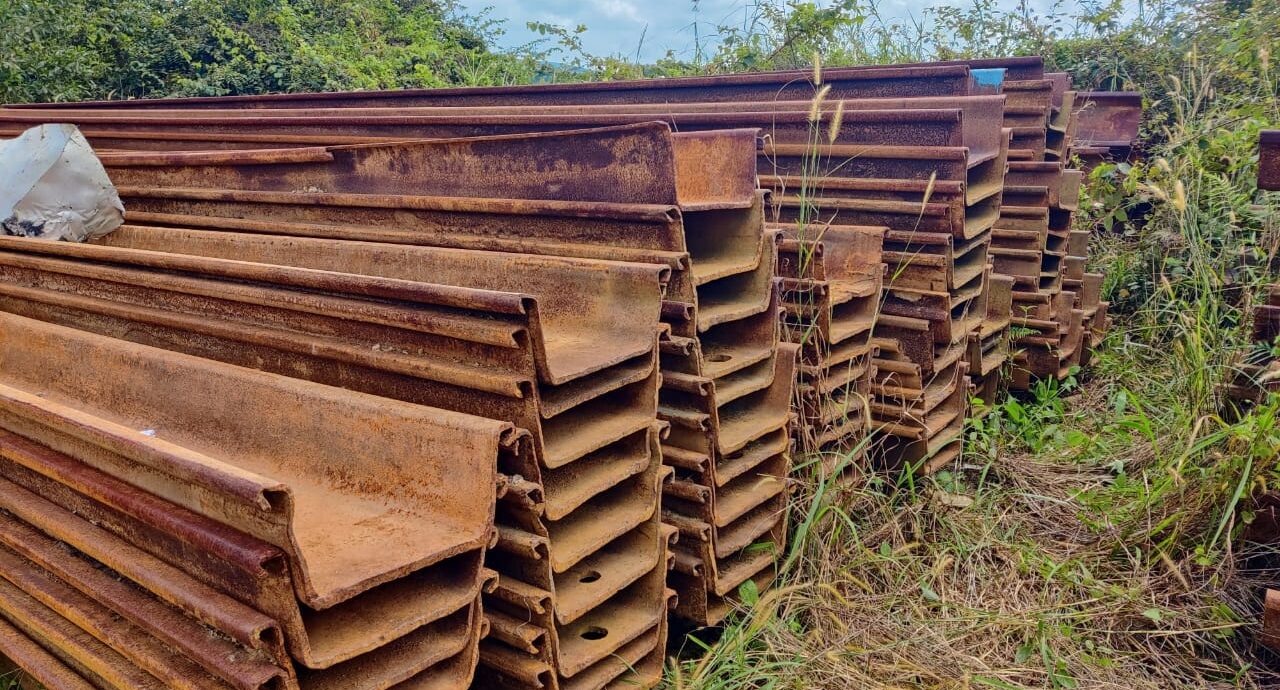 Sheet Piles Supplier
In the world of construction and civil engineering, sheet piles play a crucial role in providing structural stability, preventing soil erosion, and supporting excavation projects. When it comes to sourcing sheet piles, Hai Fu Sheet Piles Sdn Bhd stands out as a trusted supplier, offering a comprehensive range of high-quality sheet piles to meet the diverse needs of the construction industry. With a commitment to excellence and customer satisfaction, Hai Fu Sheet Piles has established itself as a reliable partner for construction projects of all sizes and complexities.
At Hai Fu Sheet Piles, we understand the importance of providing top-notch products that meet the highest industry standards. We source our sheet piles from reputable manufacturers known for their exceptional quality and durability. Each sheet pile in our inventory undergoes rigorous quality checks and testing to ensure superior strength, stability, and longevity. Our dedication to quality assurance guarantees that our customers receive sheet piles that perform reliably even in the most challenging environments.
We take pride in offering an extensive range of sheet piles to cater to diverse project requirements. Whether you need sheet piles for temporary shoring or permanent structures, we have a wide selection to choose from. Our product range includes different profiles, sizes, and materials such as steel sheet piles, vinyl sheet piles, and composite sheet piles. This variety allows our customers to find the ideal solution for their specific project needs, ensuring maximum efficiency and cost-effectiveness.
At Hai Fu Sheet Piles, we believe in building strong and lasting relationships with our customers. Our team of knowledgeable and experienced professionals is always ready to provide expert guidance and support throughout the entire process. From helping you select the right sheet piles to offering technical advice on installation and maintenance, we go the extra mile to ensure a seamless experience. Our customer-centric approach ensures that your project receives the attention and assistance it deserves, enabling you to achieve optimal results.
We understand the importance of time in construction projects, and our commitment to delivering on schedule sets us apart. With a well-established supply chain and efficient logistics management, we ensure prompt delivery of sheet piles to your project site. Our streamlined processes and partnerships with reliable transportation providers enable us to meet your project deadlines without compromising on quality or safety.
Hai Fu Sheet Piles is dedicated to promoting sustainable construction practices. We prioritize environmentally friendly solutions and offer sheet piles made from recycled materials, such as vinyl and composite sheet piles. These alternatives not only reduce the demand for virgin materials but also offer excellent performance and durability. By choosing our sustainable sheet piles, you contribute to the preservation of natural resources and minimize your project's carbon footprint.
As a leading supplier of sheet piles, Hai Fu Sheet Piles Sdn Bhd is committed to providing exceptional products, expert guidance, and reliable support for all your construction needs. With our unmatched product quality, comprehensive range, and customer-centric approach, we are confident in delivering solutions that exceed your expectations. Trust Hai Fu Sheet Piles to be your reliable partner in constructing stable, efficient, and sustainable foundations for your projects. Contact us today and experience the excellence that sets us apart.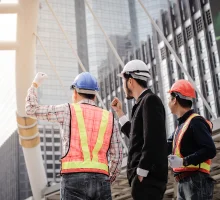 Get Exceptional Service For Growth
our promise to provide our clients with top-quality sheet piling services, customized solutions, and exceptional customer service to ensure the success and growth of their construction projects.
Customized solutions

Exceptional customer service

Efficient and reliable
Configuration and Customization
Flexible equipment rental
PE endorsement and design
Our Professional & Experienced Team Can Support You Through All Project Phases
At Hai Fu Sheet Piles Sdn Bhd, we understand that every project is unique, and that is why we provide customized solutions tailored to meet our clients' specific needs, ensuring a successful project outcome that exceeds their expectations. Our team works closely with clients to deliver cost-effective solutions that meet their project timelines and budgets without compromising on quality or safety.
of our customers Satisfaction
Our commitment to safety, quality, and reliability has earned us a reputation for excellence in the industry, and we take pride in the positive feedback and repeat business from our satisfied clients. We work closely with our clients to understand their needs and provide cost-effective solutions that meet their project timelines and budgets without compromising on quality.